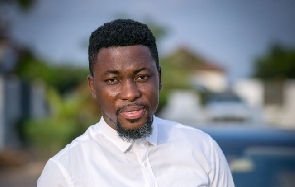 Exactly two years ago today, the hiplife artiste turned politician, Kwame Asare Obeng, aka A-plus stated that ex-president and presidential candidate for the National Democratic Congress (NDC) in the 2020 elections, John Dramani Mahama is ill-suited for the mandate to lead the nation.
According to A-plus, John Mahama's very timid personality clouds his ability to speak the truth.

He also mentioned that, ex-president Mahama is a "people pleaser" as he wants to be in the good books of everyone, and this makes it almost impossible for him to reprimand his appointees when they clearly engage in corruption.

"Aside Nana Akufo-Addo, if Rawlings was still a member of the NDC, but I don't see why Mahama should be my favorite politician because he is not fit to lead a nation," A- Plus said on Yvonne Okoro's 'Dining with Cooks and Braggarts' on Ghone TV.
The controversial former hiplife artiste however suggested that ex-president Mahama should consider doing the Lord's work; to be a pastor leading a congregation, as his diplomatic nature and 'too nice' personality will be more useful in church.

"… He should consider setting up a church instead because he's too timid," he concluded.