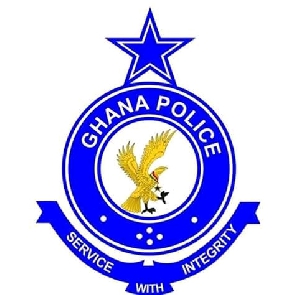 On Monday, March 7, 2024, it was reported that a suspected phone thief died in the Bosomtwi District Police cell in Jachie after he was allegedly refused bail.
According to information gathered from the deceased's family, (Ernest Kofi Acheampong) was arrested by police on March 4, 2023, for stealing a mobile phone belonging to someone still unknown until his death in custody.

After being held in a cell for four days, the family received a phone call on Tuesday morning.

When they arrived at the police station, the commander and other officers informed them that Kofi Acheampong had committed suicide and that arrangement had been made for them to transport the body to the mortuary.

According to the family's spokesperson, Opoku Antwi, the family suspects foul play and will go to any length to ensure that the circumstances surrounding their son's death are revealed.
He told Rainbow Radio 87.5Fm's Nyankonton Mu Nsem that an autopsy had been performed and that the report would be available next week, after which they would determine the next course of action.

He claimed that the Police Command is concealing details leading to the suspect's death and that in order to uncover them, the family may consider legal action.

"The police failed to act professionally," he said. You arrested someone for stealing a mobile, he admitted to the crime, and you invited the family to come to the station. The family head came over and asked for bail, but he was denied. Then you call the family head to inform him that our son had committed suicide".

"How can that be possible? Our son was healthy and strong and showed no sign of illness. He is s strong man, and his wife is currently pregnant after she recently delivered. How can someone weak make the wife pregnant?"