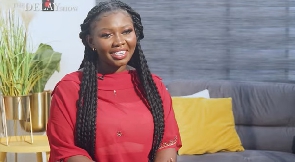 Popular TikTok star and radio personality Felicia Osei has opened up about TikTok stars who were given GH¢3,000 to share among themselves at the United Television Day with the Stars.
There were reports that 21 TikTok stars were given a token of GH¢3,000 to share among themselves after the Day with the Stars ended at Despite Media premises.

These stars were trolled for the kind of disregard they were shown by the management of the media house.

But reacting to the story, Felicia Osei confirmed that they were given the said amount to share among themselves.
However, they did not take the money because they thought sharing GH¢3,000 among themselves will not have made sense.

"We did not go there because we needed money. We went there because we wanted to meet ourselves. It was a privilege that we were invited and it ends there. We were grateful and thought they should keep the money," she said on Onua FM.