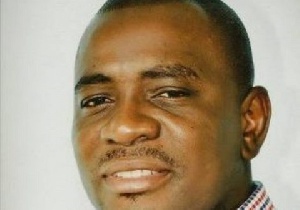 The Deputy Food and Agriculture nominee, Kennedy Nyarko Osei says government must stay the path of subsidizing fertilizer in the Agric sector.
According to him, the policy of subsidies on fertiliser, which replaced the Mahama-led administration's free cocoa fertiliser distribution scheme could still be meaningful to the activities of farmers nationwide.

He told the Appointments Committee of Parliament during his vetting on Thursday that "Giving it free, I don't think the country will be able to do that and be able to supply everybody…I don't subscribe to the distribution of free fertiliser. What I rather prefer is that we subsidize it for farmers so that everybody can have access to it."

He added:"I would rather recommend to my minister that though we are subsiding the price upfront, we should consider giving them the material (fertiliser) to go and farm, and when they bring their produce we deduct the money from whatever produce is brought."
Over 1.6 million bags of inorganic fertiliser, 220,000 bags of organic fertiliser and 1.7 million litres of foliar fertiliser were distributed freely in 2014.

Despite the free distributions, cocoa production declined. In the 2015/2016 cocoa season, government missed an 850,000 metric tonnes target, producing only 690,000 metric tonnes.

Under the recently-restored subsidy scheme, a bag of granular fertiliser is expected to be subsidized by as much as 53.4 percent – the original price of GH¢171.75 reduced to GH¢80.