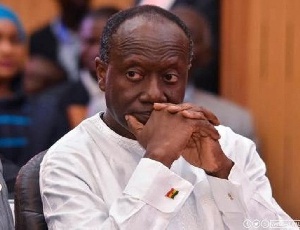 Former presidential staffer, Stanislav Xoese Dogbe, has waded into the apparent miscommunication between the president, Nana Addo Dankwa – Akufo Addo, and the ministry of Finance.
At the first official encounter with the press since he assumed office, the president is reported to have stated that Ghana would be pulling out of the current International Monetary Fund (IMF) programme. Later that evening, a release allegedly from the office of the minister of Finance, Ken Ofori – Atta, revealed that Ghana had no immediate intentions to pull out of the programme.

The release further revealed that the current programme, due to come to an end in December 2018 would not be renewed, and as such the Ghana would see it through to the end. The confusion therefore rests with the interpretation of the president's statement that the programme is coming to an immediate end vis-à-vis that of the ministry which stated that the projected end of the deal is December 2018. However, Dogbe indicated that, per the release, the ministry had cast the president as a liar.