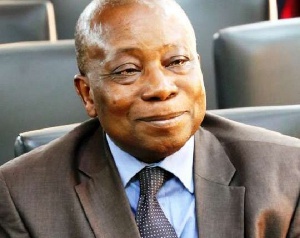 The Coalition of Non-governmental Organisations (NGOs) in Health has charged the Health Ministry to immediately locate the whereabouts of the interdicted Principal of the Tepa Midwifery College, who is said to have gone missing.
According to the Public Relations Officer of the Ministry Robert Cudjoe, several efforts to trace Victoria Amoah had proven futile.

"If you are looking for someone and can't find the person, what do you do? We have to continuously look for her. Victoria Amoah is not at her official residence. We want to believe she is in Accra. The Ministry is doing its best to get in touch with relatives of the interdicted Principal so we can locate her," Cudjoe told Francis Abban on the Morning Starr Tuesday.

Reacting to the development, Dr. Gabriel Gbiel Benarkuu, National Chairman of the Coalition of NGOs in health said, "We do not see how your employee can dictate to you [employer] the rules of the game."

"It's so annoying for the issues we are hearing at the health sector and how they are handled. We are so saddened by this recurring situation," he added.

"We don't understand why the Health Ministry cannot find the interdicted principal?" quizzed Dr. Benarkuu.
Meanwhile, Ultimate FM's Isaac Bediako Justice who has been following the issue reports that Mrs. Amoah is still in control of admissions forms for the school and is allegedly still selling them out to prospective students through an agent at GHC3000.

Ms. Amoah has been interdicted for squandering millions of school funds with the accountant. Academic and administrative work in the school has been disrupted as a result of the situation.

Reports had suggested that Ms. Amoah had been transferred to the Teshie Nursing college as head. The interdiction comes months after investigations by Ultimate FM in Kumasi fingered her in an alleged malfeasance at the school.

Ms. Amoah and the accountant of the college, Richard Asamoah, according to the investigations faked invoices and receipts to milk the government institution during every admission year in excess of GH¢9million.

The alleged corrupt practices began in 2011, two years after the college was established.
Further checks revealed that at least about 50 percent of past and current students of the college did not pass through any interview panel as prescribed by the Ministry of health because admission into the college was sold at a whopping GH¢3000.

Also, a probe into her activities at the college by a seven-member delegation dispatched there by the Ministry of Health uncovered a new GH¢7million fraud.

The new Principal of the Tepa Nursing and Midwifery Training College is expected to assume office today following the refusal of the interdicted Head to hand over. They have already toured the school to interact with staff and students in compliance with a directive from the Health Ministry.