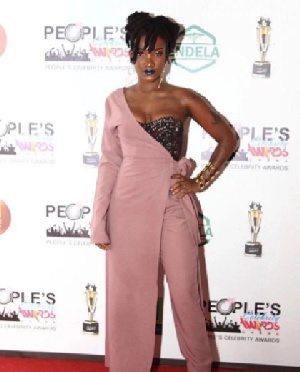 The funeral of Ebony Reigns is currently underway at the forecourt of the State House.
Many Ghanaians have thronged the venue to pay their last respects to Ebony who has been laid in state like a queen.

Dressed in a white lace gown, Ebony's body was adorned with her signature headgear [the one she used to shoot her 'Maame Hw3' video].
She was also wearing spectacles similar to the one in that video.

Ebony died on February 8 in an accident on the Sunyani-Kumasi Highway. She was 20 years old.