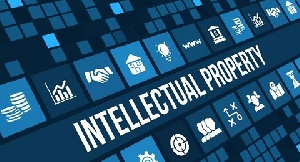 To spur local innovation and entrepreneurship, intellectual property rights must provide flexible protection for local businesses, Open Africa Innovation Research (AIR), a global research network, has said.
A well-fashioned intellectual property regime, it said, could be the catalyst for building sustainable local businesses with positive social impact on the economy.

"We have to ensure that there is flexibility and collaboration so that people don't go hide their knowledge or the process of coming up with an innovation, but still continue to have that open sharing," said Yaw Adu-Gyamfi, an innovation researcher with Open AIR network and CEO of Centre for Social Innovations.

Mr. Adu-Gyamfi, who disclosed this to the B&FT during an Open Air event in Accra, however, cited low knowledge of intellectual Property rights among the country's large informal sector, as one of the obstacles.

According to him, eight out of ten artisans do not know about intellectual property right, adding: "When you speak to them about the merits and demerits of such a system, you would find out that you can't implement strictly intellectual property rights in the informal sector."

To improve the situation, he disclosed that discussions were ongoing among stakeholders, on how to ensure that people's works are protected, while creating an environment that allows for continuous knowledge sharing.
Jeremy de Beer, a Professor of technology, intellectual property and Director of Open AIR, speaking on how the country could create an intellectual property regime that fosters innovations, said when it comes to intellectual property, the goal should be to grow small scale entrepreneurs into multinationals businesses, so that they can have sustainable impact on the economy.

"The key, really, is sustainability; can you have a business that is able to provide good, stable jobs and sustainable livelihoods to support families and communities and develop a strong middle class as opposed to giving all the money to the elite or multinationals? So, when you are creating a business environment, you have to make sure you are doing it for the local economy and not necessarily for foreign multinationals," Prof. de Beer added.

"We are currently conducting research around the continent to look at how local entrepreneurs are able to create sustainable businesses of all sizes; macro enterprises, as well as small and medium-sized enterprises.

Africa, he said, has a wrong reputation of not being an innovative continent, adding: "when we do research we would find out that it is a wrongly deserved reputation; it is innovative, there are all kinds of phenomenal innovations happening throughout the continent. The problem, however, is that it is not captured in patterns and scientific publications because the kind of innovations that Africa is producing are different."