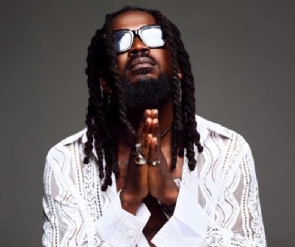 Ghanaian Reggae and Dancehall sensation, Samini has spoken up against the government's plan to construct a National Cathedral in the midst of the country's economic challenges.
During an interview on The Day Show with Bella Mundi on TV3, Samini, who was known to have supported the ruling New Patriotic Party (NPP) in the past, didn't shy away from his concerns.

Asked about how he feels about the performance of the government so far, he voiced his strong disapproval for the National Cathedral, deeming it a misplaced priority.

"I am a person that does not buy into the idea of building a national Cathedral. That is purely a misplaced priority," Samini stated.

He urged the government to shift its focus and allocate resources to critical sectors like healthcare, education, job creation, and poverty alleviation.

In his view, addressing these pressing issues should take precedence over constructing a National Cathedral, especially during these challenging times.
ID/DAG

Ghana's leading digital news platform, GhanaWeb, in conjunction with the Korle-Bu Teaching Hospital, is embarking on an aggressive campaign which is geared towards ensuring that parliament passes comprehensive legislation to guide organ harvesting, organ donation, and organ transplantation in the country.

Watch the latest episode of Nkommo Wo Ho on GhanaWeb TV below:




Watch the launch of the 2023 GhanaWeb Excellence Awards on GhanaWeb TV below:





Click here to start the nomination process for the 2023 GhanaWeb Excellence Awards