For the sake of Hearts' integrity, Chibsah should name officials engaged in bribery – Communications Officer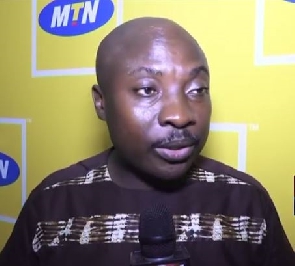 Communications Director of Hearts of Oak, Opare Addo, has challenged former King Faisal player, Yusif Chibsah to name officials of the club he has accused of bribing his teammates to lose a match.
Yisif Chibsah in an interview disclosed that rumors began to circulate during a match between King Faisal and Hearts of Oak about how some players were being paid to purposefully lose the game.

According to Chibsah, King Faisal owner, Alhaji Grusah knew about the development and took decisive action by contacting one of the alleged players and calling an official from Hearts of Oak from a public phone booth to confirm the action.

However, the spokesperson for Hearts, Mr. Opare Addo reacting to Chibsah's claims in an interview on Happy98.9FM expressed concerns over the lack of specific details regarding the alleged bribery.
"It is only appropriate that with all the allegations leveled against the club by Chibsah, he discloses detailed information about his bribery claims. The club doesn't want to condone such activities and we want to distance ourselves from such activities. That is why we have challenged Chibsah to name the said official so the law can have its way with the issue. We are only urging Chibsah to come out positively so the club can clear its name".

Meanwhile, the incident is believed to have happened between 1999 to 2003 when Chibsah played for King Faisal before transferring to Asante Kotoko.