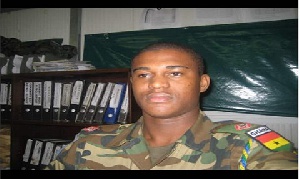 As the world celebrates Fathers' Day today, June 18, former President John Dramani Mahama has taken to his Twitter handle to celebrate the late Major Maxwell Mahama.
Major Mahama, then a captain in the military, was accosted and lynched by some residents of Denkyira-Obuasi who mistook him for an armed robber, while on a routine morning fitness run.

He has since been buried. The former president simply captioned the tweet: 'Dedicating this father's day to Maj.
Max Mahama & all servicemen who've fallen in the line of duty & their children robbed of daddy's joy'.