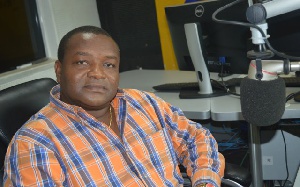 Founder of the All People's Congress (APC) Hassan Ayariga has lashed out at government for the implementation of the Free Senior High School policy.
He says the policy has become "an embarrassment and disappointment to students and parents". According to him, the policy has even led to the increase in teenage pregnancies among female senior high school students in the country.

 

Addressing the media on the 2018 budget presented in Parliament by the Finance Minister, Ken Ofori-Atta, the 2012 Presidential Candidate for the People's National Convention on Wednesday said the challenges of the policy recently aired by the outgoing President of the Conference of Heads of Assisted Secondary Schools (CHASS), Cecilia Kwakye Coffie, is enough evidence of the poor timing of the implementation.
At the 68th Speech and Prize-Giving Day of Wnneba Senior High School, Ms Coffie said there are major challenges facing the Free SHS policy and the earlier government saw to solving them the better. But this was roundly dismissed by government. 

Mr Ayariga was unhappy with government's reaction, saying it could herald the creeping in of the era of silence. But on the issue of the increase in teenage pregnancy, he explained that because there are limited facilities at most schools, most of the students have rented private accommodation "making them vulnerable'