General News Thu, 18 Jan 2018
Click for Market Deals →
Chief Executive Officer of Irbard Security Consult, Irbard Ibrahim has called on government to adopt a tactical approach rather than the 'shoot-to-kill' method, to deal with the Fulani menace in parts of the country, particularly at Agogo in the Ashanti Region.
The security analyst described as "heart-wrenching" the current "shoot-and-kill" approach being used by the joint team of police and military personnel saying it is wrong as it could discredit Ghana's international image and pose a threat to the country's security.

He said the killing of cattle as a strategy to resolve the menace is wasting away huge investments by Ghanaian businessmen and if not properly handled could be dire to Ghana's economy.

"The military should put a stop to the shoot-to-kill strategy that is currently being adoptive in Agogo. Not all the cattle rearers are Fulanis. There are harmless Ghanaian businessmen who have invested hundreds of thousands if not millions of Ghana cedis into this business to contribute to Ghana's economy," he said in an interview with Ghanaweb.

Instead of killing "innocent" cattle, which Irbard Ibrahim believes is a violation of animals' right, he urged government to investigate further and get persons who are taking advantage of the situation to engage in criminal acts such as rape and murder arrested and subsequently prosecuted.

He observed, "The animals do not have the thinking faculty of a human being. We're a nation of compassionate people who belong to the Christian religion, Islamic religion and Traditional belief. Each of these beliefs calls for compassionate not only for human beings but for the life of an animal which explains why some ethnic groups in Ghana see some animals as sacred."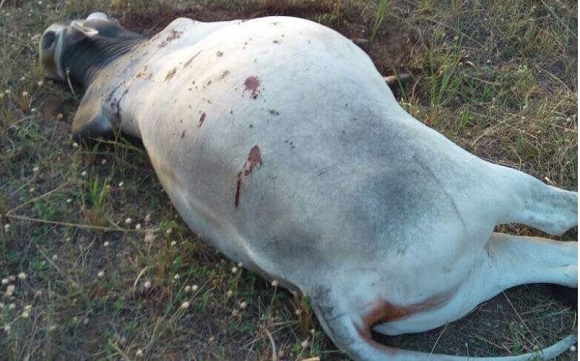 "There are international norms that safeguard animal right and if Ghana continues to these animal rights, then we're going to lose our reputation and standing in the international community," he warned.

The security expert also warned of possible reprisal attacks after the team of military and police end their operations and leave the Agogo community in the future.

He, therefore, wants the Vice President Dr. Mahamudu Bawumia, as well as the Interior and Defence Ministers to intervene in the situation and rather find a more dignifying strategy to address the menace.

To this effect, he is requesting for a "one-month grace period to enable Ghanaian businessmen who have investments into the cattle business to completely evacuate their cattle from Agogo and its environs".
Send your news stories to and via WhatsApp on +233 55 2699 625.