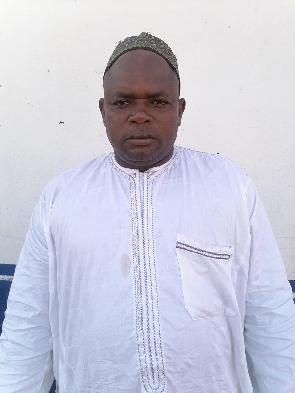 The Fulani herdsmen group in Ghana have called on security agencies to come to their aid citing rising spate of attacks on their members in the Pru West District of the Bono East region.
The call was made by Alhaji Sane, the Public Relations Officer of the Fulani herdsmen in Ghana. He expressed concern that their lives are in danger because they are constantly attacked as they go about their normal duties in the area.

According to him, three of his compatriots were shot to death by suspected farmers in the area, while others have been hospitalized due to gunshot wounds. He revealed that the suspects have been arrested and are currently facing trial, but they are calling for measures to be put in place to avoid future occurrences.

Speaking in an interview with Kwabena Mensah Abrompah on Radio Univers on April 26, 2023, he alleged that some government officials are trying to sweep the issues under the carpet, which is very worrying. He urged the authorities to take the matter seriously and ensure that justice is served.

"We beg the leaders of the country; they should come to our aid because the laws are not meant for only one person but all of us.

"The kind of things that are going on in Bono East is not good, recently they killed two Fulani herdsmen by shooting them, and we had discussions about it... 23rd of this month, other members were also killed. And as I speak the case is in court. We have receipts that we pay both direct and indirect taxes but the farmers are not treating us well.
"So, we need the government to come and support us. Government should come and support us because we are suffering…we are also human beings, even if we are foreigners, the law protects us also, so we need the government to support us to end such killings," he said.

Meanwhile, watch the latest episode of People and Places on GhanaWeb TV below:





Watch the latest episode of The Lowdown below:


AM/SARA