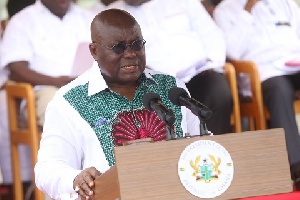 Starr News has exclusively obtained a list of the one million jobs that the government boasts to have created upon assumption of office some 16 months ago.
The Minister of Employment and Labour Relations claimes the government has created close to two million jobs so far.

Mr. Ignatius Baffour-Awuah disclosed on Tuesday at the launch of the Nation Builders' Corps (NABCO) in Kumasi that: "This happened within the formal economy. So what happened within the informal economy is not even accounted for here."

Wednesday morning, Deputy Minister for Labour Bright Wereko Brobbey told Francis Abban on the Morning Starr that government has the figures to back their claim.