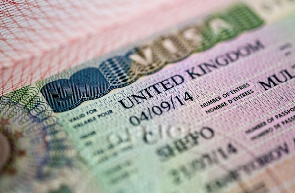 The United Kingdom government has announced an increment in immigration and nationality fees which will be paid for vital services effective October 4, 2023.
According to the UK government, the new charges will see the cost for visit visas for less than six months increase from £15 to £115 while the fee for applying for a student visa from outside the UK will rise by £127 to £490.

It explained that the increase equals the amount charged for in-country applications while a bill has already been tabled before the UK's Parliament on September 15, 2023, awaiting approval.

"In July, the government announced a 15% increase in the cost of most work and visit visas, and an increase of at least 20% in the cost of priority visas, study visas, and certificates of sponsorship," the UK government said on its official website; gov.uk.

"Income from fees charged plays a vital role in the Home Office's ability to run a sustainable immigration and nationality system," it added.

Here is the full list of the current fee and the expected increase from October 4
*Visit visa - short up to 6 months: £100 to £115

*Visiting academic - more than 6 months but no more than 12 months: £200 to £200

*Private medical treatment visa - more than 6 months but not more than 11 months: £200 to £200

*Visit visa - long up to 2 years: £376 to £400

*Visit visa - long up to 5 years: £670 to £771
*Visit visa - long up to 10 years: £837 to £963

*Visitor Extension - main applicant and dependants: £1000 to £1000

See the rest onTable with fees and details

SSD/MA

Ghana's leading digital news platform, GhanaWeb, in conjunction with the Korle-Bu Teaching Hospital, is embarking on an aggressive campaign which is geared towards ensuring that parliament passes comprehensive legislation to guide organ harvesting, organ donation, and organ transplantation in the country.
Watch the latest edition of BizTech and BizHeadlines below:





Click here to start the nomination process for the 2023 GhanaWeb Excellence Awards