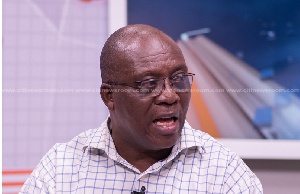 Ghana League Clubs Association (GHALCA ) chairman, Mr Kudjo Fiano has disclosed to GhanaCrusader.com that the association is planning to organise an Off-season tournament to keep the clubs busy in the absence of the league.
According to Mr. Fianoo, GHALCA has asked to meet with the Normalization Committee of Ghana Football Association (GFA) to discuss a possible pre-season tournament before the commencement of the league.

"We have written to the NC seeking for a possible meeting to discuss our plans to engage the clubs in a pre-season tournament for the first time since the exposé by Anas", Mr Fianoo said.

"Our main focus and purpose for the meeting is to be given the green light by the Normalization Committee to keep the clubs active and well prepared ahead of the season", Cudjoe Fianoo added.
Mr Fianoo revealed that GHALCA executives have met several times and a decision has been made to organise either top 4 or top 8 pending the approval of the NC.

On the other hand, the GHALCA chairman, Mr Fianoo also added that the President cup which is played on a yearly basis to honour the incumbent was also taken into consideration provided the NC grants them the power to go ahead with it.