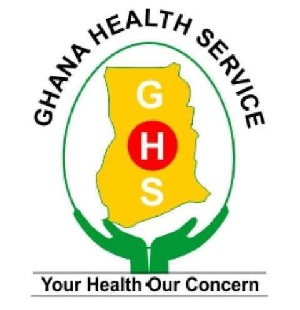 The Ghana Micronutrient Survey (GMS) has recommended the strengthening of the country's Vitamin A supplementation programme as a measure to reducing the risk of mortality due to measles and diarrhoea among other illnesses.
The study further suggested the strengthening of the vegetable oil fortification programme to increase the coverage of adequately fortified vegetable oil, which could likely increase the quantity of retinol consumed by children on daily basis.

It recommended that in areas like the Upper East and West regions where vegetable oil was not widely consumed, policy makers should pursue social behaviour change programmes that increased the consumption of vitamin A-rich foods and bio fortification programmes, if feasible.

Dr Patrick Aboagye, the Director for Family Health, Ghana Health Service (GHS), at a dissemination workshop of the GMS in Accra on Thursday, said the study was commissioned by the Service in 2017 to provide useful evidenced-based data for policies to improve the nutritional status of vulnerable groups including pregnant women and children.

He said while some data on the nutritional and the micronutrient status of women and children were available, there was no comprehensive assessment of nutritional status measuring both micro and macro nutrient indicators in Ghana.

Hence the objective of the GMS was to obtain updated and reliable information on the current micronutrient status of children from six to 59 months of age, and women 15 to 49 years in Ghana.
Dr Seth Afarwuah, a Researcher with the University of Ghana, Legon, who presented the findings and recommendations, said the nutritional situation in young children and women in their reproductive age in Ghana did not look too good, citing major deficiencies in key micronutrients including Vitamin A and iron, resulting in increases in obesity, stunting, wasting and anaemia, especially in pregnant women and young children.

He cited the impacts as serious cognitive impairment among children, low productivity levels in adults, as well as high mortality and morbidity levels in these groups.

Despite two decades of sustained economic growth and reductions in some forms of malnutrition, progress on minimising micronutrients deficiencies had been slow, citing the lack of data as a major setback to addressing the challenge, he said.

Dr Afarwuah said other recommendations of the GMS include the need to reduce anaemia in women and children by prioritising programmes and activities in regions in the northern belt, where prevalence in those micro deficiencies were markedly higher than in the middle and southern strata.

Again, interventions should also include the promotion of age-appropriate infant and young child feeding practices, including the promotion of foods (fortified and unfortified) rich in iron and Vitamin A.
He said the survey recommend that malaria prevention programmes be strengthened and targeted to rural and low-income households, saying programmes that reduced the prevalence of malaria in children would both help to reduce mortality and morbidity associated with malaria directly, and also help reduce anaemia in children.

Dr Afarwuah said the study recommended that programmes be strictly pursued to address the rising prevalence of obesity, especially among women in the urban areas.

However, due to the association between increased parity and increased overweight and obesity prevalence, it was recommended that antenatal and post-natal care provided by doctors and nurses be extended to include behaviour change messages and counselling for mothers.

The GMS, he said, also documented a very high prevalence of folate deficiency in women, and to address this, recommended that the health system promote and expand the distribution of folic acid supplements.

In addition, the implementation of Ghana's wheat flour fortification programme should be improved through proper monitoring and compliance activities.