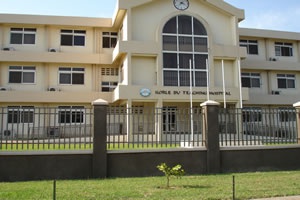 Some GHS245,000 paid to 25 former staff of the Korle Bu Teaching Hospital as judgment debt for wrongful dismissal "was an avoidable and wasteful expenditure which could have been utilised in the improvement of healthcare delivery at the hospital", the 2016 Auditor-General's report has said.
The 25 workers contested their dismissal by the Korle Bu Board in court, which culminated in the payment of GHS245,277.00 as judgment debt.

Meanwhile, the Ministry of Health has been indicted in the same report for paying over GHS86,000 to one Dr Emmanuel Adjase as salary even though he did not deserve it.

Deputy Health Minister, Kingsley Aboagye Gyadu told the Public Accounts Committee of parliament on Monday, 11 March 2019 that the doctor, who has now been transferred from Kintampo to the headquarters of the Ghana Health Service (GHS), will be made to refund the money as directed by auditors.
Mr Gyadu said the ministry has agreed with the doctor that GHS3,000 will be deducted from his salary on a monthly basis beginning from March 2019 to offset the debt.

Dr Adjase was the former Rector of the College of Health and well-being in Kintampo.