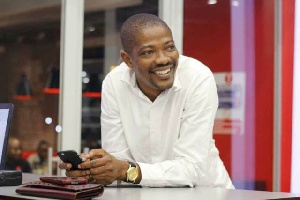 Ghana News Agency's (GNA) William Dodzi Ezah polled 13 votes to win the General Secretary position of the International Sports Press Association (AIPS) election held in Kenya.
Mr. Ezah, who doubles as the General Secretary of the Sport Writers Association of Ghana polled 13 votes against the incumbent from Cameroon Gustav Sammick, who had nine votes.

This will see the hardworking and astute Sports Journalist serve the Association for the next four years.
It is the first time the AIPS Africa congress is being held in East Africa and the first Ghanaian Sports Journalist to be elected for the position.

Apart from electing new leaders, the congress also seeks to forge a new path and elevate African sports journalism as well as building new bridges.