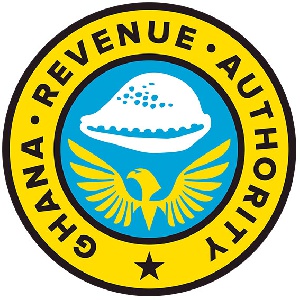 A 41-year old Cashier at the Small Tax Office (STO) of the Ghana Revenue Authority (GRA) in Tamale, Fuseini Hamza, has allegedly swindled the State of a whopping GHC2,043,774.30.
The man, who has been charged with two counts of stealing and money laundering, has since October 25 been on prison remand as he was unable to meet the conditions of a bail granted him by the Tamale High Court.

The supervising High Court Judge in Tamale, Justice Edward Apenkwah, remanded the accused in prison custody after he pleaded not guilty when he first appeared before the court on October 25, 2017.

He was on November 01, 2017 granted GHC500,000 bail with two sureties to be justified and to deposit an amount of GH50,000 cash.

But Hamza could not meet. When he appeared again before the court on November 29, 2017, the court reviewed the bail condition to GHC25,000.

Principal State Attorney in the Northern Region, Mr. Salia Abdul-Quddus, who led the prosecution, said in June 2017, while the Accountant of GRA STO Tamale was reconciling accounts of the STO, he detected that some amount of money, which was supposed to have been lodged at the bank for the month of May, 2017 had not been lodged into the GRA account.

Mr Abdul-Quddus said the Accountant went to the bank to enquire about the account and the bank responded that there was a system delay, which accounted for a little over GHC70,000 not credited into the GRA account.
He said the money was subsequently credited to the GRA account adding when this was brought to the attention of the GRA STO Manager in Tamale, Mr Cephas Agoro, he requested for a reconciliation of the GRA account between January and April, 2017 to ascertain whether the June problem was not an isolated case.

Mr Abdul-Quddus said when the reconciliation was done between January and April, 2017, it was discovered that an amount of GHC310,909.96 which the accused was supposed to lodge at the bank and for which he had submitted duly stamped paid in bank slips, had not been credited to the GRA account.

He said, armed with this information, the Head of STO went to the bank with the accused and the accountant where they confronted the bank manager, who asked for time to crosscheck.

He said the complainant left the accused with them to crosscheck and later the bank manager called the complainant to say that they could not reconcile the figures and added that the accused admitted that he had not lodged the money into the account.

Mr Abdul-Quddus said the complainant then reported the matter to his superiors, who sent an auditor from Accra, which uncovered that an amount of GHC2,043,774.30 had not been credited to the account even though the accused presented paid in bank slips of payment into the account.