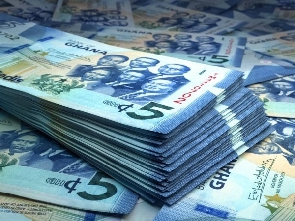 About GH¢500 million has been generated from the nationwide Value Added Tax (VAT) compliance exercise undertaken by the Ghana Revenue Authority (GRA), the Commissioner-General, Ammishaddai Owusu-Amoah, has said.
The exercise was aimed at clamping down on businesses that fail to charge VAT.

Making this known at the 11th Annual Tax Conference in Accra, Mr Owusu-Amoah said that before the exercise, 3,600 enterprises were importing without registering for VAT.

However, since this tax compliance tool was implemented, over 3,600 enterprises have registered.

"It will interest you to know that we introduced this exercise on June 6, and by July 30, we had 3,600 enterprises that were importing into the country without registering for VAT. And when we said that if you have not registered for VAT, you cannot clear your goods, 3,600 enterprises registered," the GRA Commissioner-General said.

According to GRA, VAT is a tax applied on the value added to goods and services at each stage in the production and distribution chain.
It forms part of the final price the consumer pays for goods or services.

In some countries, it is called 'Goods and Services Tax' or GST.

Ghana's leading digital news platform, GhanaWeb, in conjunction with the Korle-Bu Teaching Hospital, is embarking on an aggressive campaign which is geared towards ensuring that parliament passes comprehensive legislation to guide organ harvesting, organ donation, and organ transplantation in the country.

SA/NOQ

Watch the latest edition of BizTech and Biz Headlines below: