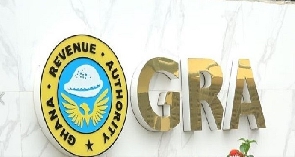 Following a visit to some shops at the Awoshie-Anyah Market and Ablekuma enclave, the Ghana Revenue Authority has arrested 10 supermarket managers for failure to comply with the Value Added Tax (VAT) regulations.
The arrest occurred after mystery shoppers went to the stores covertly to confirm that the owners were breaking the law, a task force from the authority paid the stores an unscheduled visit.

The shops closed down for either failing to issue VAT invoices or issuing them in a selective manner were VKand T Trading Enterprise, Freemago Enterprise, Molla Enterprise, Delcam FB Stationery, Abi Ventures, Jomulet Enterprises and Yemez Ventures.

According to the Assistant Commissioner of Head of the Accra Central Enforcement Unit, Joseph Annan, the exercise was a part of efforts by the authority to encourage voluntary tax compliance and assure compliance among small and medium-sized firms.

Explaining further to journalists, he noted that GRA was carrying out similar exercises in various markets to ensure businesses adhere to the VAT regulations.

Additionally, Annan stated that owners of companies who had previously been arrested for non-compliance would be contacted again to see if they were doing so now.

"If we find out that they are not complying then we will classify them as recalcitrant.
We dealt with them leniently when we found them to be non-compliant for the first time but if for the second time we find out that nothing has changed them, we won't be friendly at all," he noted.

Annan added, "for those of you who declared profits but failed to pay to the authority, we will also come after you."

NOQ

Ghana's leading digital news platform, GhanaWeb, in conjunction with the Korle-Bu Teaching Hospital, is embarking on an aggressive campaign which is geared towards ensuring that parliament passes comprehensive legislation to guide organ harvesting, organ donation, and organ transplantation in the country.

Watch the latest edition of BizTech and BizHeadlines below:








Click here to start the nomination process for the 2023 GhanaWeb Excellence Awards