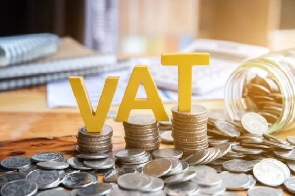 Section 41 of the Value Added Tax Act mandates businesses to consistently provide VAT invoices, and failure to comply with this requirement was tantamount to a violation of the law.
However, some businesses in Ghana were going contrary to the law as they have failed to register for VAT and/or do not issue VAT to customers.

The Ghana Revenue Authority during an exercise in Accra uncovered VAT infractions in 12 businesses.

The affected businesses were fraught with several tax violations such as failure to register for VAT and non-issuance of VAT documentation.

The affected businesses were; New Horizon Coldstore, Glorious Shoppers Delight, Kriskay Kiddies, Uncle Sas Autoparts and Sunset Glow.

The other companies include; T6 Enterprise, OPFA Mart Enterprise, Big Apple Gym/Astroturf, Rhema Batteries, Andy Foods Ventures, Don-Elija Boutique, Korland Motors.
Speaking to the press after the exercise, the Assistant Commissioner at Head-Accra Central Enforcement Unit of Ghana Revenue Authority, Joseph Annan, said his outfit will continue to ensure that businesses comply with the payment of VAT and other taxes.

"This time, our focus extends beyond VAT; we are now committed to ensuring complete tax compliance. Taxation encompasses more than just VAT, so our scrutiny will encompass all applicable taxes for any given taxpayer we visit. We are not limiting our search solely to VAT," he said.

He added that, "a comprehensive examination of the taxpayers we encounter in each area to identify their eligibility for various tax categories…this is how we intend to enhance our tax collection efforts. It's not solely about VAT compliance; it's about adhering to all tax categories".

It would be recalled that the Bank of Ghana in its May 2023 Monetary Sector Report noted that there was an increment in domestic VAT collection of 92.4 per cent.

The increment was from GH¢649million to GH¢1.2billion in the first quarter of this year.
SA/NOQ

Ghana's leading digital news platform, GhanaWeb, in conjunction with the Korle-Bu Teaching Hospital, is embarking on an aggressive campaign which is geared towards ensuring that parliament passes comprehensive legislation to guide organ harvesting, organ donation, and organ transplantation in the country.

Watch the latest edition of BizTech and BizHeadlines below: