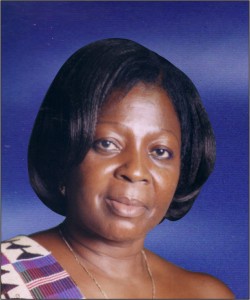 Wed, 19 Dec 2012 Source: GNA
Women organisations nationwide attending a two-day consultative meeting in Accra, have expressed dismay about the Ministry of Women and Children Affairs (MOWAC) poor performance describing it as ineffective.

The women groups, who spoke with so much anguish, complained that the Ministry had not served the interest of the various women groups in the country.


"We have not achieved much as a nation because there is lack of institutional linkages contributing to the woes of the women groups and the Ministry as a whole", they noted.


The consultative meeting was convened by Network for Women's Right in Ghana (NETRIGHT) in collaboration with the Association of African Women for Research and Development with financial support from the United Nations Entity for Gender and the Empowerment of Women (UN Women).


The women observed that there had been several issues that they expected the Ministry to make an input to but "we will not hear them say anything and it is so worrying".


The meeting is in preparation towards the 57th Session of the United Nations Commission on the Status of Women (UN CSW) to be held in UN headquarters in New York next year.

The consultative meeting was also to enable the women's groups agree on presenting one message with one voice and ensure that women organisations in West Africa engage and contribute effectively in the CSW processes.


It is again to enhance their capacity to enforce policies and laws in favour of gender equality at country level and boost the capacity of the Sub-Region to effectively influence CSW outcomes and conclusions.


Mr Adolf Awuku of the Domestic Violence Coalition told the Ghana News Agency that it was unfortunate that the Ministry had not done enough to assist them achieve the desired milestone in their fight, adding "though the Ministry has made some achievements, it is so negligible that it cannot be celebrated".


He cited the preparation of the Legislative Instrument (LI) among others to back the implementation of the Domestic Violence Act, which was passed five years ago.


"We went through hell to have the bill passed and the LI, which the committee put together, worked on and submitted to Parliament but the Ministry did not lobby for its passage. The year has ended and Parliament would soon be dissolved," Mr Awuku stated.

He explained that though the Act could be implemented, the absence of the LI would make its implementation very loose and cited the aspect of victim support and shelter for survivors as areas that their implementation would be problematic.


He blamed the government for marginalizing the sector in the scheme of affairs which manifested even at the Cabinet level.


He acknowledged the fact that funding was a major concern "but aside that they should have done more."


The stakeholders urged the government to resource the Ministry to enable it perform effectively. They said the Ministry should be proactive and serve the interest of Ghanaian women.

Source: GNA