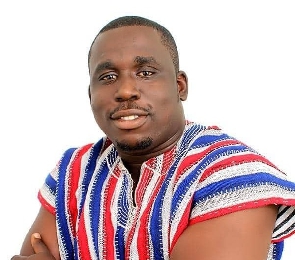 A Deputy National Director of Communications for the governing New Patriotic Party (NPP) George Krobea Asante has chided the largest opposition National Democratic Congress for sabotaging the government's fight against illegal mining locally known as galamsey.
According to him, under the able leadership of President Akufo-Addo and the NPP government, now galamsey has become a topical issue in Ghana, adding that all must commend the President for declaring war against this social canker.

"Nonetheless, the main opposition party in Ghana, NDC and their national executives led by the incompetent John Mahama in their desperation for power are seriously working against the efforts of government in the fight against galamsey. This conduct of John Mahama and his reckless NDC must be condemned by all well-meaning Ghanaians," Mr Krobea Asante said on a programme on Kessben FM.

"Until we all appreciate and become conscious of the fact that the fight against galamsey require our collective efforts, our strong desire to preserve our water bodies and the environment can never be met. Nana Addo and the NPP can't win this battle alone," he added.
You can also watch this episode of People & Places here: