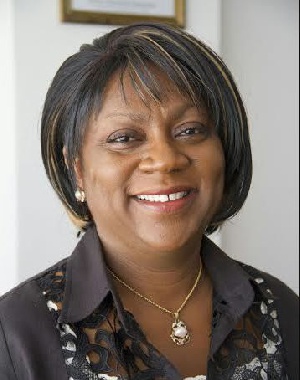 A former Board Member of the Ghana Gas Company, Valerie Sawyerr, has filed a suit at the High Court seeking to quash the Forensic Audit report of government's Cabinet Committee.
The audit report said helicopters purchased from China Aero Technology Import and Export Corporation by Ghana Gas were never used for the purpose for which they were purchased.

The report also alleges that equipment for the helicopters were never delivered even though they were part of the initial contract price.

The report said these among others resulted in over $60 million financial loss to the state.

Dr. Sawyerr is however seeking "A declaration that the Audit Report completed and submitted to the 2nd Respondent was made in breach of the rule of natural justice, audi alteram partem.

"A declaration that the Audit Report which implicated me, as a former board member of Ghana National Gas Company Limited, was done in breach of my right to administrative justice and my right to a fair hearing.
"A declaration that the Audit Report which implicated me, as a former board member of the Ghana National Gas Company Limited, contravenes Article 23 of the 1992 Constitution."

She therefore asks the Court to quash the report, its findings, observations and recommendations.

"An order of Certiorari bringing up into this Court for purposes of being quashed and quashing the Audit Report which was completed and submitted to the 2nd Respondent, and which implicated me as a former board member of Ghana National Gas Company Limited," the writ added.

She also wants the court to stop the security agencies to stop inviting her for questioning since in her opinion, such invitations are a form of "harassment."