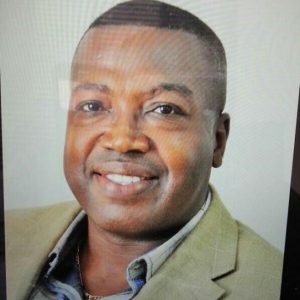 Chairman of the Civil Society Platform on Oil and Gas (CSPOG) has charged the new head of Ghana Gas Company
Limited to create jobs for inhabitants in the surrounding areas it operates. Dr. Steve Manteaw believes that development has eluded parts of the Nzema land, an area the Mahama-led administration couldn't do much on. Dr. Manteaw's call on Onua News on Monday is in reference to a group calling itself Nzema Youth Association from the Western Region that is opposing the appointment of the new Chief Executive Officer for Ghana Gas, Dr. Anthony Ben Asante.

The group alleged in a statement that Dr Asante was instrumental in the previous NDC government that relocated the gas processing plant from Jomoro to Ellembelle. This decision to relocate did not go down well with the Nzemas in the Jomoro area since they believe it was a lost of a unique economic opportunity. Dr. Manteaw admitted, "The development is on one side which is Ellembelle which has mines and so the people there get royalties unlike those in Jomoro".

He added that the people of Jomoro had wanted the gas plant sited there to create employment for residents, but studies suggested it was prudent the plant was established in Ellembelle. Dr. Manteaw therefore advised that "we should ensure those in Jomoro will get employed to balance the situation".
Meanwhile, he has maintained that "Dr. Ben Asante is the best choice" for the CEO position, but urged him to work with government to address any hostile ethnic sentiments. He said there are so many Ghanaians who have expertise in various filed but are working outside Ghana "but we need to bring them.

Someone like the CEO of the NCA, Kofi Anokye is a good thing because he was outside and was brought in to help. The same thing applies to Dr. Anthony Ben Asante who was also outside and was brought in to help". Dr. Manteaw explained that "Dr. Asante was brought in as a consultant to the Minister for Petroleum in the erstwhile Mahama administration so if we appoint him as the CEO, we don't need any consultant fee. We save money there for the state because he himself is coming to do the job".