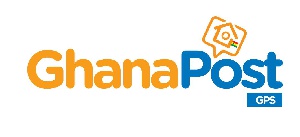 A US based Ghanaian GPS expert, Kingsley Mortey has described the $2.5m GhanaPost GPS app deal as a "create, loot and share" scheme.
Vokacom developed the app to be used for Ghana's digital addressing system but Mr Elikem argues the technology already existed on Google and the newly introduced app is meant to fleece the taxpayer.

"In every interview that I have had so far, consistently, I say I want to stay away from saying that it is a scam but the response that I am getting is pushing to get to the kind of conclusion that it is a create, loot and share," he said at a press conference organised by civil society organization Coalition of Domestic Governance (CDG) on Monday, November 20 in Accra.

CDG, has reignited conversations surrounding the Ghana Post GPS app, questioning why government is being defensive if they claim the app is not a scam.

Many have chastised government over the app which they say is available for free on the internet.

Government has however refuted these claims insisting the move is a novelty which will ensure that every Ghanaian gets a unique address which will also serve as a precursor to the issuance of the National Identification Card.

Mr Mortey jabbed government over the app citing several irregularities.
He further questioned why Vice President Dr Mahamudu Bawumia is on the frontline defending the app while there are technical people in government who are better placed to do so.

According to him, this, among others shows that clearly the app is fraudulent.