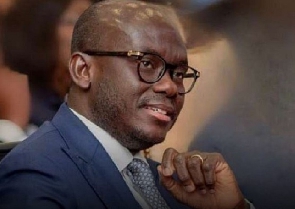 Ghana's Minister for Justice and Attorney General, Godfred Yeboah Dame has stated that the Government of Ghana in order to protect health rights in the country, is committed to ensuring the highest standards of health by enrolling strong measures such as; passing a wide range of policies to improve the health of women, young girls, and boys and the delivery of neonatal and child health services in the country.
The implementation of Agenda 111, a national policy to build a hundred and eleven (111) district hospitals across the country to improve geographical accessibility for health care services. The Agenda 111 policy, he said, will complement the already existing and operational policy for Community Health Planning Services (CHPS) Compounds under which several health facilities have been built across the country

The use of drones for the aerial delivery of emergency health commodities and blood to hospitals and health facilities in remote areas of CHPS compounds and zones. In addition, fully equipped mobile clinics with clinical and electrical equipment are being used to reach remote communities that are not connected to the national power grid.

The acquisition of over three hundred and seven (307) state-of-the-art ambulances which have advanced life support equipment and tracking devices for all districts in Ghana. To enhance access to health care and emergency situations in the country. He also added the launch of the National Health Promotion Strategy 2022–2026, which aims to improve the quality of health promotion services in Ghana.
All of the above, according to Godfred Dame, "are strong measures that the Akufo-Addo government has put in place to ensure that Ghanaians' health for all rights will be effectively attained."

He made these revelations during Ghana's review at the 42nd Session of Universal Periodic Review at the Human Rights Council of the United Nations in Geneva.