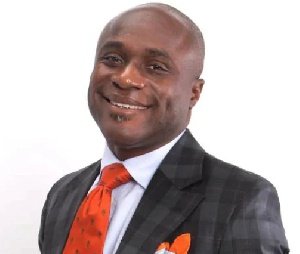 The Secretary to the Board of Trustees for the National Cathedral, Reverend Kusi Boateng, has argued that traditionalists in Ghana do not deserve a national shrine.
According to a report by MyNewsGH.com, he said that it is because the traditionalists have done nothing with respect to national development.

"If you want a national shrine too, let's see what the shrine has contributed to the development of Ghana. What have those worshiping gods done for Ghana? What is their percentage?" Rev. Victor Kusi Boateng asked on Angel FM.

Rev. Boateng's comments follow calls on the government to establish a national shrine, since there are plans to build a national cathedral.

The project according to President Akufo-Addo, will not be funded by the state, but the government is already on the way to clear a land which was occupied by judges for the project.

Rev. Boateng, who is also the Founder and General Overseer of Power Chapel World Wide (PCWW), argued that churches in the country deserve a national cathedral, because of their tremendous on society.

"The fact that you are a Ghanaian doesn't mean you get everything you seek for. However, if it contributes to national development, so be it.
But what we foresee is that the cathedral will surely contribute to national development," he added. He further noted that critics of the project need to bring up constructive arguments, and not be myopic with their views.



Rev. Boateng went on to say that there will be no turning back unless Ghanaians protest or President Akufo-Addo decides to stop them.