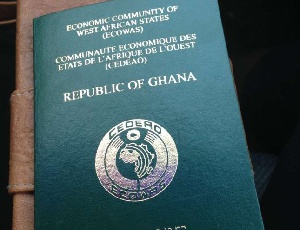 The Ministry of Foreign Affairs and Regional Integration has from today, March 1, 2020, ceased all manual passport application operations.
A press release issued by the Ministry and sighted by GhanaWeb, directed all applicants to subsequently to purchase the online passport application platform from its website; passport.mfa.gov.gh for their applications.

With the online application platform (passport.mfa.gov.gh), one will need to create an account and make payment, after which the form will be sent to the email.

The online passport application is now available at all Passport Application Centres (PACs) in the country.

Over the years, the Ministry of Foreign Affairs embarked on a number of initiatives to facilitate the process of passport acquisition for Ghanaians.

The online passport application and downloadable Portable Document Format (PDF) Passport Application Form was introduced by the ministry in 2016, extended the validity of passports from five years to ten years.
The current 32-paged passport which was sold at 50 cedis now sells at 100 cedis whiles that of the newly introduced 48 pages going for GH¢150.

Below is the statement