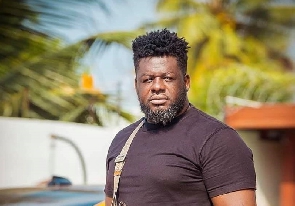 Ghanaian artiste manager Lawrence Nana Asiamah Hanson, popularly known as Bullgod, has said Ghana is hell on earth because Ghanaian artistes tell their stories as they rise to fame on their own.
Speaking on the United Showbiz show on February 4, 2023, the manager tried to determine why Nigerians are doing better than Ghanaians.

"We are not united, and even if we tell our stories, someone can tell you their story and take another person out of it as if they were not in their story.

"If I am to tell you the story of my journey, there are a lot of names I will mention. Also, another person will tell their story with precision but never mention a name.

"You know the sad part. It's in our character, we are evil people. If there is a hell on earth, Ghana is the place. We don't even tell our own stories," he said.

In addition, he said that after artistes receive the help they need, they usually don't show their appreciation, which to him is a wickedness.

"When someone helps you, they can't even say this person helped me. Do you understand? Gratitude. If someone helps you and you don't show appreciation, you are evil, it's Satan that's ungrateful," he expressed.
Bullgod's statement follows an interview where Stonebwoy shared his thoughts on why Nigerian artistes are more successful than Ghanaians.

Stonebwoy explained to the BreakFast Club Show in America that the success of Nigerian singers is largely due to the size of their country.

According to him, Ghanaian musicians have recently signed deals with major record labels like Sony and Universal Music to keep up with Nigerians.


ADA/BOG