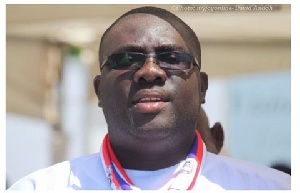 The National Youth Organizer of the governing New Patriotic Party (NPP) Sammy Awuku has described President Nana Akufo Addo as a shining example of a political leader who promises and delivers.
The President on Tuesday formally launched the restoration of the Nurses and midwives trainee allowance in the Brong Ahafo region.

Government has allocated an amount of GH? 232 million as payment for the beneficiaries for the 2017/2018 academic year.

"For the 2017/2018 academic year, effective September 2017, Fifty Eight Thousand health trainees comprising nurses and midwives will be paid their allowance of Four Hundred Ghana Cedis(GH?400.00) per person for each of the ten months for the academic year…" he said in an address at the launch Tuesday, October 10, 2017.
The e-zwich payment system will be used to effect the payments to the various beneficiaries, as it will ensure convenience, prompt payment and accountability.

Commenting on the President's fulfilling of one of his major campaign promises, Sammy Awuku who's also the Board Chairman of the Youth Employment Agency (YEA) expressed gratitude to H.E Akufo Addo for justifying the confidence reposed in him by the Ghanaian people.

"We greatly commend him for a good work done as he continues to do more. We the youth of Ghana will continue to give him our unflinching support in moving the country forward as he is a shinning example of a political leader who promises and delivers."