Business News Tue, 8 Mar 2016
Ghana loses $6 million in taxes through gold smuggling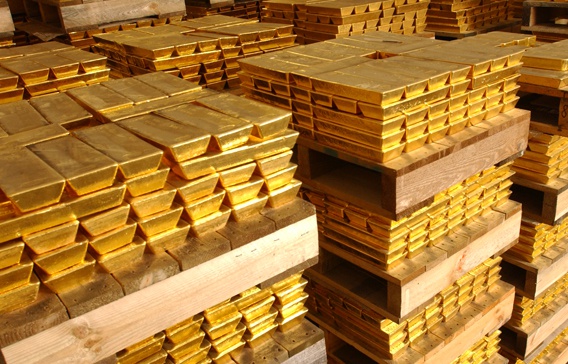 Available information from Indian government agency, Zauba Technologies & Data Services, showed that between January 2014 and January 2016, a total of 101,179 kilogrammes of gold valued at $3,607,415,756.36 was shipped out of Ghana to India without going through the necessary processes, a situation that ripped off the state an amount of $6,367,088.81 in revenue in terms of royalty.
ADVERTISEMENT
Sources told Business Day that the smuggling of gold by the Licensed Gold Exporters (LGEs) is a daily occurrence at the KIA.

It was said that the companies do this to avoid paying the appropriate taxes to the state and also to avoid the repatriation of the gold proceeds back into the country.

This contributes to put undue pressure on the Cedi.

"The country has lost over $6 million to gold smuggling between January 2014 and January 2016," the source told Business Day Newspaper.

Two weeks ago, some dedicated and patriotic customs officials stationed at the Kotoka International Airport (KIA), busted a syndicate attempting to smuggle 12 boxes of gold weighing 480 kilogrammes and priced at $18 million out of the country.

The security officers, upon a tipoff, impounded the 12 bullion boxes at the cargo section of the airport on its way out of Ghana, without the necessary documentation.
ADVERTISEMENT
The Indian exporters, through the connivance of some unscrupulous Ghanaians, were flying the $18 million gold onboard Emirates Airlines without any form of inspection and taxes payable.

The two Indian companies involved in the attempted smuggling were; BGC International and K. K. Enterprises. The names of their Ghanaian collaborating companies were given as A.A. Minerals, Italtec Ghana Limited, and Guldrest Resources.

The names of the company owners, office locations and contact address particularly those of the criminally-minded Ghanaians, were not provided.

AA. Minerals, a private Licensed Gold Exporter, whose license is said to have expired in June last year, allegedly connived with the Indian gold buyers, to dupe the state.

Though the law calls for 80 per cent repatriation of money realized from gold exports, these foreigners, most of whom have shops in Ghana, rather keep the foreign currency in their offshore accounts and then use the Cedis realized from their shops to buy more gold for export, and this has resulted in putting pressure on the few dollars in the system.

This has adversely affected the local currency because the dollar becomes a scarce commodity in the country, hence, the high rise of the dollar.
Source: Business Day
ADVERTISEMENT