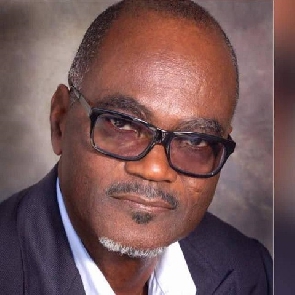 Dr Kofi Amoah, a Ghanaian economist and businessman, has called for the liberation of Ghana from persons he describes as state captors.
These state captors, he said, are in high positions in the current government and are taking actions that will benefit them at the expense of ordinary Ghanaians.

In a tweet shared on Wednesday, May 31, 2023, the economist added that these people are found at all levels of the government including the Office of the President.

"Ghana Must be Freed from the Clutches of State Captors. State Captors are people who have high positions in state institutions, ministries, Jubilee House etc and use their decision powers to benefit themselves at the expense of the country," parts of the tweet read.

Dr Amoah said that the state captors are the enemies of Ghana and they must be captured at all costs for the good of the country.

"They can even use the public purse to demonize their perceived enemies. We must fish them out because frankly they are enemies of the state!" he wrote.
View Dr Amoah's tweet below:

Meanwhile, watch a snippet of GhanaWeb TV's latest program that focuses mainly on Everyday People below:





You can also watch the latest episode of People & Places on GhanaWeb TV:


IB/OGB