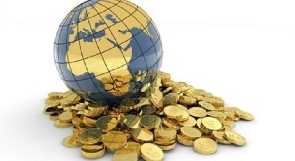 Wed, 29 Mar 2023 Source: GNA
Associate Professor of Finance at the University of Ghana, Prof Vera Fiador says the challenges facing the country require rigorous economic research to provide evidence-based policy recommendations that are underpinned by fresh thinking.
She said it was about time the country shunned the dogmatic implementation of research conducted in other jurisdictions in developed economies.

"Indeed, even within our own jurisdiction, time can be a factor that renders recommendation no longer feasible or viable.

"You cannot take what works in one economy and implement it in another. If we are to bring to bear the context specificity that makes development finance what it is, it requires constant inquiry by way of research to foster new ideas and innovative solutions to the problems facing us," she said.

The Associate Professor was speaking as a panelist at a roundtable on development finance organised by the Development Bank of Ghana (DBG) and the University on the theme: "Deepening Development Finance Knowledge, Innovations and Impact."

She said the concept of Development finance, which emerged to understand the nuances of how finance could be deployed to drive economic growth, entailed a deepening of knowledge on how the deployment of finance varied in one context from the other.
With emerging economies like Ghana having difficulty deploying finance to drive economic growth, she said there was the need for pursuing different catch-up strategies, depending on the stage of the nation's development.

Mr Michael Mensah Baah, Deputy Chief Executive Officer of DBG, said the bank was working to address the lack of long-term financing to drive the kinds of investments that would lead to sustainable growth.

This, he said, was to be achieved through the adoption of a wholesale banking model that provided funding to eligible financial institutions to

on-lend to Ghanaian businesses operating in industries such as agribusiness, manufacturing, Information Communication and Technology (ICT), and high-value services.

"It is critical that we work to unleash the potential of the youth by creating the right enabling environment. DBG has been designed to help relieve the bottlenecks that have hindered the availability of long-term, competitively priced loans, to small and medium-sized enterprises in Ghana," he said.
Mr Daniel W. Addo, Managing Director of Consolidated Bank of Ghana (CBG), said ensuring the sustainability of DBG required the adherence to prudent risk management practices, best-in-class governance frameworks, and performance management systems.

He said a balancing act would be required to ensure that the bank operated in a manner that was not too risk-averse and too risk-seeking.

"At the minimum, DBG should strive to operate independently and devoid of political interference and must establish a solid sustainable financing plan," he said.
Source: GNA