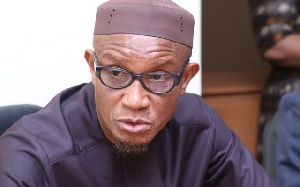 The Minister for Inner Cities and Zongo Development, Mustapha Abdul-Hamid, has stated that, construction of a National Cathedral would help promote national unity.
He said like many other countries, Ghana is a secular country and building the house of worship could help bring unity and promote national cohesion.

"These things are symbols of National Unity. They are things that people gather around, especially in a country like ours which is sharply divided on so many things; ethnicity, politics etc. A nation like Ghana needs a symbol like that which allows us to come together," he said.

He added that, some of the most secular nations in the world like France, Cote D'Ivoire, Morocco have built a cathedral and mosque that can accommodate 225,000 people respectively.

YEN.com.gh earlier reported that the government has commenced demolition of houses of judges located on the proposed site for the construction of the National Cathedral at Ridge in Accra, which housed the passport office.
The Minister for Foreign Affairs and Regional Integration has revealed that the head office of the Passport Office in Accra would soon be relocated to create space for the construction of the controversial National Cathedral.

In 2017, the government revealed plans to construct a National Cathedral to serve as a national non-denominational Christian worship center.

However, the decision was widely criticised by a section of Ghanaians who believe it is a misplaced priority.