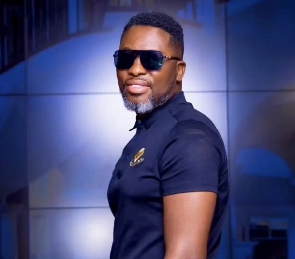 Ghanaian musician and political commentator, Kwame A Plus, has spoken out against the Ghana Police Service after a supposed leader of a criminal gang was seen accosting a police officer and accusing him of attempting to arrest him for not giving him money on April 2, 2023.
This video, which went viral, has since sparked a lot of reactions on social media, with many people expressing their displeasure with the state of the Ghana Police Service.

In a post reacting to the video, A Plus called the Ghana Police Service a "criminal organisation with a few good men."

He went further to state that every vice can be found inside the police force, including armed robbers, prostitutes, and drug dealers.

"Ghana Police Service, a criminal organisation with a few good men!! Everything dey inside. Armed robbery, ashawo, drugs, you name it.

"And the most annoying part is how their superiors cover up for them but go to church on Sundays," he said on April 3, 2023.

Meanwhile, the Ghana Police Service itself has also responded to the video, releasing a statement in which it said it had arrested four men on March 28 after the Axim Divisional Police Patrol Team reported an attack on them by a gang.
The supposed leader of the gang managed to escape and has been making derogatory statements and allegations of corruption against the Ghana Police Service.

The statement also stressed that the Ghana Police Service is committed to rooting out corruption within its ranks and ensuring that officers who engage in misconduct are held accountable for their actions.

It called on the public to support the police in their efforts to maintain law and order in the country.



ADA/DO