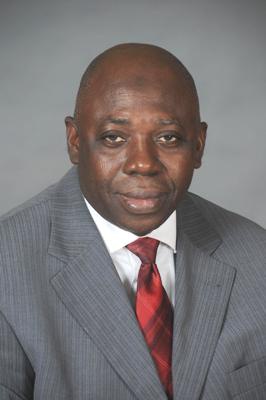 Thu, 19 Apr 2012 Source: GNA
Ghana is committed to re-invent herself to give a boost to her commitment towards the Commonwealth, and make it relevant to the contemporary needs of the citizenry.
Alhaji Muhammad Mumuni, Minster of Foreign Affairs and Regional Integration, gave the assurance on Thursday at a Commonwealth Roundtable, organised by the British High Commission, to host Lord David Howell, Minister of State at the Foreign and Commonwealth Office who is currently on a visit to Ghana.

The forum is to enable Lord Howell to discuss efforts to increase the effectiveness and relevance of the Commonwealth to memberships, and focus on areas where it has a comparative advantage.

Alhaji Mumuni's comments follows recommendations made at the Commonwealth Heads of Government Meeting held in October last year, to modernise the international organisation to increase its effectiveness and relevance.

Subsequently, some Senior Officials of the Commonwealth have met earlier in April 2012 to discuss the Commonwealth modernisation process.

Alhaji Mumuni observed that, some few critical issues needed to take "centre stage" in Ghana's Draft of the Commonwealth Charter.
They included technical assistance, equitable trade exchanges, cultural sensibilities, threats of terrorism, proliferation of small arms, drugs, piracy and human rights issues.

Alhaji Mumuni expressed optimism that the new Commonwealth would be more invigorating to satisfy the growing needs of its members.

Lord Howell, who is also the United Kingdom Government Minister with Lead responsibility for Commonwealth issues, stressed that, nations that were committed to building their democratic credentials, respect for rule of law and human rights and due process needed to join the Commonwealth as a matter of necessity.

He extolled the socio-politico-economic importance of the Commonwealth membership, describing the international organisation as the "face of the future."

Dr Emmanuel Akwetey, Executive Director of the Institute for Democratic Governance, who is also a member of the Commonwealth Eminent Persons, described the Commonwealth not only as a network, but also a people's association that could serve as a model in African countries for excellent democratic dispensation.**
Source: GNA