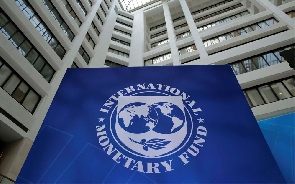 Ghana has maintained the top spot among African countries as the most highly indebted country to the International Monetary Fund (IMF).
The development comes after Ghana's loans from the Fund soared by 35.3 percent in the second quarter of 2023.

The IMF in its Quarterly Finances report ending July 2023 indicated that Ghana's outstanding loans to the Bretton Wood institution was pegged as Special Drawing Rights 1.689 billion as of July 31, 2023, which is equivalent to about $2.227 billion.

The recent figure represents $451 million SDR which is higher than the previous figure of 1.246 billion SDR recorded as of April 30, 2023.

After meeting the set conditions for a bailout package, the IMF disbursed the first tranche of $600 million in June 2023 as part of efforts to address Ghana's balance of payments position and restore macroeconomic stability after engaging the Fund in July 2022.

The IMF report further pointed out that Ghana's outstanding loans is 9.55 percent of Africa's total of SDR 17.68 billion.

However, Ghana has repaid about SDR 8 million, which is equivalent to $10.55 million to the Bretton Wood institution.
Despite this, the IMF has classified Ghana's loan exposure position as concessional lending with a low-interest financing.

Meanwhile, the Democratic Republic of Congo was the second country in Africa behind Ghana to be ranked as the most highly indebted to the IMF.

This was followed by Kenya who took the 3rd spot on the continent with the largest outstanding loans to the Fund as of July 31st, 2023.

The IMF said the DR Congo owed SDR 1.142 billion while Kenya owed SDR 1.008 billion. The two countries have also received a loan disbursement from the IMF for SDR 153 million and SDR 77 million respectively to support their balance of payments position.

MA

Ghana's leading digital news platform, GhanaWeb, in conjunction with the Korle-Bu Teaching Hospital, is embarking on an aggressive campaign which is geared towards ensuring that parliament passes comprehensive legislation to guide organ harvesting, organ donation, and organ transplantation in the country.
Watch the latest edition of BizTech and BizHeadlines below:





Click here to start the nomination process for the 2023 GhanaWeb Excellence Awards