Business News Sun, 25 Mar 2018
Click to read all about coronavirus →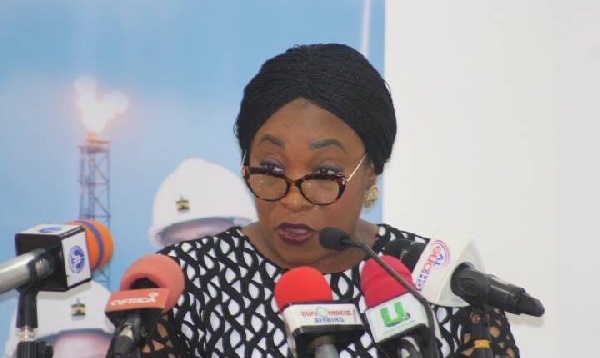 Ghana's Foreign Policy on Economic Diplomacy has undergone restructuring now focusing on generating economic opportunities for the private sector, the Minister for Foreign Affairs and Regional Integration, Shirley Ayorkor Botchway has said.
In her keynote address at the opening ceremony to kick start a Made-in-Ghana Bazaar Extravaganza under the theme; "Breaking New Frontiers in Economic Diplomacy" the Minister for Foreign Affairs and Regional Integration, Shirley Ayorkor Botchwey said. The redirected focus of the country's economic diplomacy is geared towards opening markets abroad for Ghanaian goods and services, while attracting foreign direct investments into the Ghanaian economy.

"It is not a mere matter of course that we are holding this Bazaar under the theme "Made in Ghana Bazaar: Breaking New Frontiers in Economic Diplomacy". The Bazaar is also in line with the Ministry's overall vision of realigning it's objectives with the Government's Coordinated Programmes of Economic and Social Development Policies (2017-2024), to achieve it's economic transformation agenda" the Minister emphasized.

Link to African Union CFTA Agreement
The Foreign Affairs Minister observed that the Bazaar Extravaganza, the first of its kind to be organized by the Foreign Ministry and in collaboration with the Trade and Industry Ministry tiers in with the wider continental agenda on trade and industrial development.

You will recall that, only two days ago, the African Union Continental Free Trade Area Agreement was signed in Kigali, Rwanda, by forty four (44) African Heads of State. This historic agreement is expected to unlock huge opportunities for Trade and Industrial development, as well as help African countries take advantage of the economies of scale to better compete on the global market" Madam Botchwey stated. To this end the Minister said In a time when the world market is putting premium on finished goods, Ghana has no reason to continue in the supply of raw materials and to rely on the importation of products that she is capable of manufacturing.

The Minister for Trade and Industry, Allan Kyerematen in an address as special guest of honour indicated that his Ministry will continue to implement policies and support programmes such as the Foreign ministry's Bazaar Extravaganza to enhance the productive capacities of local enterprises to facilitate the exploitation of economies of scale and reduce their venerability to external shocks thereby boosting opportunities for made in Ghana goods.
Send your news stories to and via WhatsApp on +233 55 2699 625.