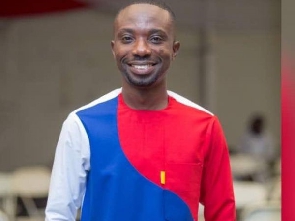 The Director of Local Government Services at the Presidency, Dennis Miracles Aboagye has indicated that it will be a bad omen for Ghana should the NPP lose the 2024 General Elections.
According to the former Municipal Chief Executive (MCE), it is only the governing NPP that has the antidote to the country's current economic challenges.

Speaking on Accra-based Peace FM, Dennis Miracles Aboagye contended the country will suffer if the NPP loses power.

He, therefore, indicated that it is imperative for the NPP to stay in power beyond 2024 to continue the implementation of the numerous social and economic interventions the government has put in place.
"If we don't win the 2024 elections, it is not only the NPP that will struggle. The country will struggle because we have a lot of things that we have set in motion that we must complete," Dennis Miracles Aboagye explained.

He further expressed his confidence in the Vice President, Dr. Mahamudu Bawumia as the best person to lead the NPP beyond 2024.

He noted that Dr. Bawumia is the party's best shot at winning next year's presidential elections and in view of this, the team of which he is part is working assiduously to make this dream a reality.