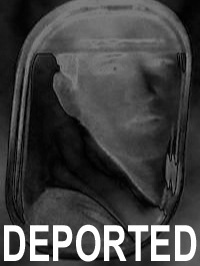 Sun, 4 Mar 2007 Source: GNA
Aflao, March 4, GNA- Another batch of 19 Ghanaians deported from the Federal Republic of Nigeria arrived at the Aflao border Sunday morning unaccompanied by that country's immigration authorities. This brings the number of deportees so far to 44 since Friday February 23 following that country's deportation of illegal immigrants in the run-up to its April general elections.

Eighteen of the latest arrivals, 14 men and four women are from Chorkor in Accra, while the nineteenth person a man said he hails from Takoradi.


They were registered by the Ghana Immigration Service and handed over to the Ketu District NADMO Secretariat where they took their bath and some meals.


The group has since been conveyed to Accra by NADMO officials for further assistance to travel to their various destinations. Mr Abraham Tagoe, 34, and Mrs Emelia Nikoi, leaders of the group said 17 other Ghanaians who could not afford to pay their transportation fares are still stranded at the Nigeria-Benin border where they were dumped last Friday by the Nigerian authorities.

They said more Ghanaians were likely to be caught up in the clamp down on illegal residents before the country's April 2007 general elections.


The deportees alleged that they were picked up at various locations in Akwaibo State and were locked up for two days without food and water and were also denied the opportunity to bring their families along with them. 04 March 07

Source: GNA