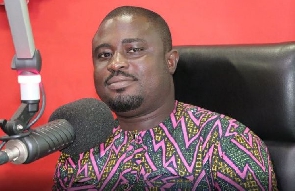 Ghanaians have been urged to put their hearts into partisan politics so as to get the full benefit of its potential in terms of good governance.
The populace has been told to put value on politic just as they do with religion.

Speaking on Kumasi-based radio Ultimate FM, monitored by MyNewsGh.com the Convention People's Party (CPP) National Youth Organizer, Osei Kofi Acquah, noted that it has reached that point for the citizenry to treat politicians like their church and mosque leaders.

"I think Ghanaians need to change their attitude towards us politicians. I see the way people treat their pastors and Imams. They take interest in all they do and revere them but don't do same to us politicians"
"If people were taking interest in what happens in the various political parties as they do with religion, the level of seriousness and development we will see in this country will shock many", he argued

"People seem not to care what happens politically and they think it's ok, no that can't be. That is the future of this country, Ghanaians need to have a change in attitude and see politicians like their leaders who preach to them every day", he advised.