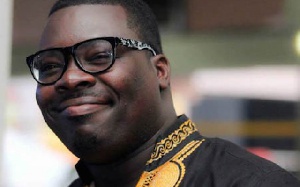 Ghanaian radio personality, Fifi Folson, has argued that we have not really understood the gospel by reason of the genres.
He claimed that most people had made it appear as if the gospel was the genre when it was not.

One thing I had to explain to people all the time is that gospel is not a genre. The good news is that Christ died for us, was resurrected, and is now who he is to us as rhythms. It might be reggae, a ballad, or something completely different.

Previously, it was the mainstream gospel, which also had reggae as a rhythm, and others did the cool ones called string music.

For me, the evolution of the gospel on different rhythms has done a lot, particularly in bringing many people into the fold of the gospel. This is because many people converted from the secular to Christianity.
Fifi Folson observed that the difference between then and now is that we have incorporated great rhythms with the gospel message on them.

He also believes that musicians' talents are better utilised today than they were in the past.

He told Daniel Dadson on Rainbow Radio Entertainment that with time, exposure, and allowing themselves to study the word of God; let me say that in the past, it is recorded that most people who did gospel were not necessarily church people. They were musicians who met and came to sing gospel. But now, we have pastors who are studying the word, churchgoers who are writing songs based on the precise accurate word of God."