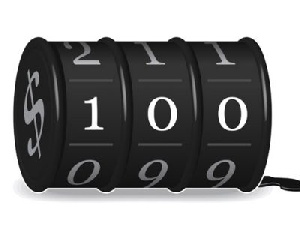 Wed, 11 Mar 2009 Source: GBC
The government is studying all agreements signed by the erstwhile NPP administration to ensure that they are in the best interest of the people.
The Western Regional Minister, Paul Evans Aidoo disclosed this to a 10 member delegation from Sigma-Basestar Technical Services Ghana Limited when it called on him in Sekondi.

The company is preparing for capacity building in communities in the Ahanta Traditional Area in the Western Region in the wake of the oil find. Mr. Aidoo said although the region is blessed with numerous natural resources such as gold, bauxite, manganese and timber, these have not made any significant impact on the lives of the people,rather it is benefiting the prospecting companies. I
t is for this reason that government wants to satisfy itself with all agreements signed with oil prospecting companies to ensure that they are in the national interest. He therefore charged companies which want to do business in the region to carefully study the country's investment code and abide by it.

He cautioned the oil companies and their allies not to do anything that would undermine the security of the region and urged the media to monitor their activities.
Source: GBC