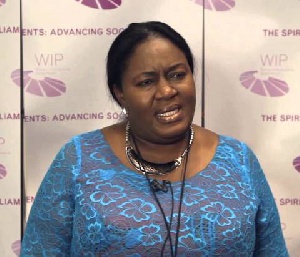 Government has released a total of GH¢30.921.954.58 to Metropolitan, Municipal and District Assemblies (MMDAs) across the country to cater for Persons With Disabilities (PWDs) and persons living with HIV/AIDS.
Out of the total amount, GH¢28,831,542.34 has been allocated to the PWDs under the District Assemblies Common Fund.

The allocation represents the 2016 fourth quarter, 2017 first, second and third quarters allocations of the Common Fund to all the MMDAs across the country.

Another GH¢2,090,412.24 has also been released to the Fund to cater for persons living with HIV/AIDS.

This was contained in a statement signed by the Administrator of the District Assemblies Common Fund Secretariat, Irene Naa Torshie Addo.

Following the release of the funds, the secretariat has called on all Metropolitan, Municipal and District Chief Executives (MMDCEs) and Members of Parliament (MPs) to be part of the implementation and monitoring of the PWD/HIV/AIDS programmes in their areas.
It called on the MMDAs to conform to the guidelines of the Funds which mandate them to engage over 50 PWDs registered in their assemblies in economic and business ventures.

"Provide them with working tools and equipment such as freezers, sewing machines, corn-mill machines, barbering tools, welding and carpentry machines, shoe makers' kits, hair dryers, spraying machines, bee and grass cutter tools, poly tanks, etc.," the statement said.

It also called on the MMDAs to reserve 10 percent of the allocations for school fees and training, as well as 10 percent for medicals.

"The office would also encourage all MMDCEs to heed this all-important exercise and ensure the smooth management of the fund. MMDCEs should ensure that the beneficiaries are the recently registered PWDs," the statement indicated.

It also urged the MMDCEs to report to the Secretariat details of the disbursements, including the names of beneficiaries, their location, telephone numbers and the type of support provided.