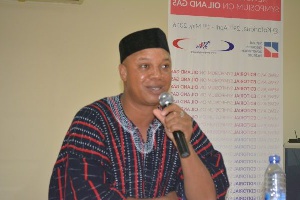 The Minority in parliament are accusing the government of secretly negotiating with another company to sell off the Electricity of Ghana (ECG).
The spokesperson on Energy for the Minority, Mutawakilu Adam says it has picked intelligence that the government is negotiating behind closed doors to sell ECG to another company without recourse to laid down procedures.

He said the government explained to Ghanaians that the Power Distribution Services (PDS) concession cancelled the power concession agreement to protect the 3 billion dollar assets of ECG hence the need to be transparent with the new deal.

Despite failing to name the new company the state plans in selling ECG to, he assured Ghanaians the Minority, will make that information available in the shortest possible time.

The Minority he hinted is monitoring closely and will resist any attempt to sell ECG.

"We are monitoring closely, and we will resist it with all our strength. We must stop that devil's advocate. We will resist it," he warned the president.

According to him, the plan by the ruling administration is to make the deal a management contract through an "underdealings".
He also alleged that the government will not bring the deal before parliament but will go ahead to seal it.

However a little over four months after the takeover, the government suspended the contract after the "detection of fundamental and material breaches of PDS' obligation in the provision of Payment Securities (Demand Guarantees) for the transaction which has been discovered upon further due diligence."

Finance Minister justifying the action taken by the government said it was to protect the 3 billion dollar assets of ECG.

Mr. Ofori-Atta maintained that there was no need pursuing the matter since some partners in the deal breached some agreements that were fundamental to the sustainability of the takeover.