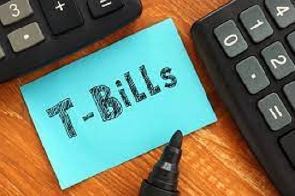 The government of Ghana is targeting GH¢1.33 billion from treasury bills auction this week.
The target is expected to be generated from the 91, 182, and 364-day treasury bills.

This amount is lower than the government's target of GH¢3.21 billion from last week.

Government secured GH¢2.44 billion from the sale of treasury bills in its latest auction held on March 24, 2023.

The auction saw an under subscription of GH¢764.6 million. This will be the first time this year that treasury bills have been undersubscribed.

The government set the target at GH¢3.21 to finance the payment of maturities for the first quarter.
Meanwhile, the rates have remained quite stable in the past two weeks after dropping to an average of between 18.87 percent to 25.66 percent.

According to the auction results from the Central Bank, government secured GH¢1.41 billion from the 91-day bill, GH¢553.42 million from the 182-day bill, and GH¢468.9 million from the 364-day bill.

Interest rates however increased slightly to 18.87% for the 91-day bill, 21.43% for the 182-day bill, and 25.66% for the 364-day bills.

The fall in the rates has been attributed to the successful domestic debt restructuring programme undertaken by government.

According to government, the Domestic Debt Exchange programme has accounted for the reduction in the rate of Treasury bills.
Watch the latest edition of BizTech and Biz Headlines below:







SSD/MA